Click to hear Kenn discussing military funding for more bomb disposal experts, live on BBC Radio Stoke.

Click to hear Kenn discussing changing your identity, live on BBC Radio Leeds.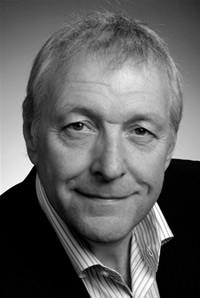 Kenn is also in demand as an after dinner speaker and lecturer and has spoken on a variety of educational and entertaining topics. Talks can be adapted to suit the audience from corporate motivational training to enthralling school children with survival tips and tricks.
Below is a video taken at a recent survival talk and book signing session at Mostly Books, New Bookshop of the Year 2008, in Oxfordshire.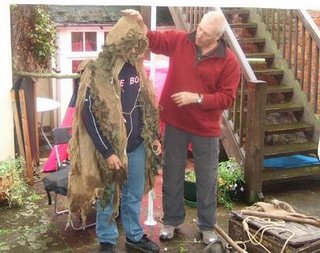 "Kenn is a remarkable individual. I first met him at an event last year, but had the opportunity on Tuesday to talk to him at length about how he came to be teaching survival skills – something that has taken him from the army, via a number of "career changes" (which in this instance is highly euphemistic, given the highly dangerous nature of much of what he has done, and continues to do). He is very softly spoken, but the most remarkable aspect of his teaching is the way he engages kids totally – particularly boys – so that you just know they are taking onboard everything he's teaching them."

Taken from the Mostly Books! blog
To read the full account of Kenn's visit to Mostly Books please click the link below:
Kenn Griffiths at Mostly Books!
Kenn is regularly interviewed by national current affair programmes;
Television credits include:
Midlands Today as Personal Safety Expert, BBC News 24 Madeleine McCann Investigation, ITV's Agatha Christie Week-end with James Fox, Danger Incoming Attack with Nick Frost, Channel 5's The Gadget Show, Panorama Anti Social Behaviour Documentaries, USA's NBC Post Nine Eleven, GMTV Stalking Lorraine Kelly, Crowd Control Chrysalis Television.

Radio credits include:
Regular Contributor with BBC Radio Stoke, Radio Leicester, Radio Manchester, Radio Shropshire, BBC Radio 4 Investigator Documentaries.
To find out more about a talk or lecture by Kenn Griffiths please Telephone the Kenn Griffiths Agency on 01782 303640 or complete our contact / enquiry form.